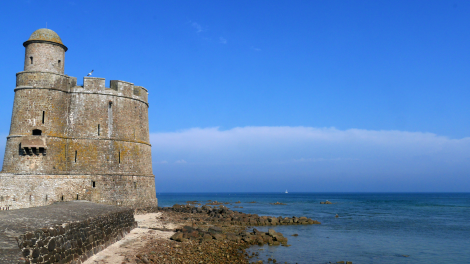 During the construction of a fire-fighting tank, not far from the Vauban tower on the Tatihou Island, which is on the Unesco World Heritage List as one of Vauban's fortifications, a team of archaeologists and typographers uncovered a moat probably dating from the 17th century, as well as a number of archaeological objects: shoe soles, buttons from military uniforms, coins and ceramics.
The drafting of a report by the Inrap (National Institute for Preventive Archaeological Research) will make it possible to determine the follow-up to be given to these discoveries and to this work. The objects discovered will also be studied, before being entrusted to the maritime museum of the Ile Tatihou or to the regional archaeological service (SRA).
Coastal observation towers
During each of his visits, Vauban described the harbour of Saint-Vaast as the "best and most secure in the kingdom" with natural protection from the Isle of Tatihou.