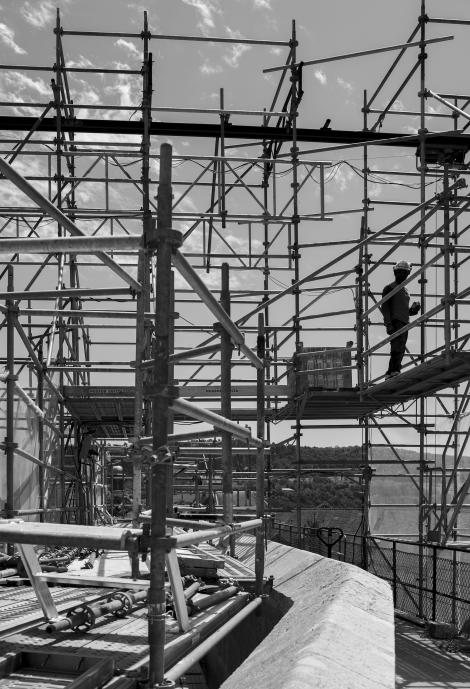 On the occasion of the 15th anniversary of the inscription of Vauban's fortifications on the Unesco World Heritage List, the Besançon site proposes a photographic exhibition dedicated to the conservation of the fortifications.
Through 100 unpublished black and white photographs taken during 2022, Nicolas Waltefaugle gives us a sensitive look at the restoration work being carried out on Besançon's fortified heritage. Through wide views opening onto the horizon or others focusing on the unsuspected details of the work site, the photographer pays tribute to the energy deployed for the conservation of the heritage where men, tools and machines are magnified and give us another vision of these extraordinary work sites.
Until 28 May 2023 at the Besançon citadel
Free admission for holders of a ticket or a citadel pass
Vauban adapted with genius to the land
Besançon lies in an exceptional strategic position, which Julius Caesar had already noticed: the River Doubs encloses the city in a loop closed off by a hill.