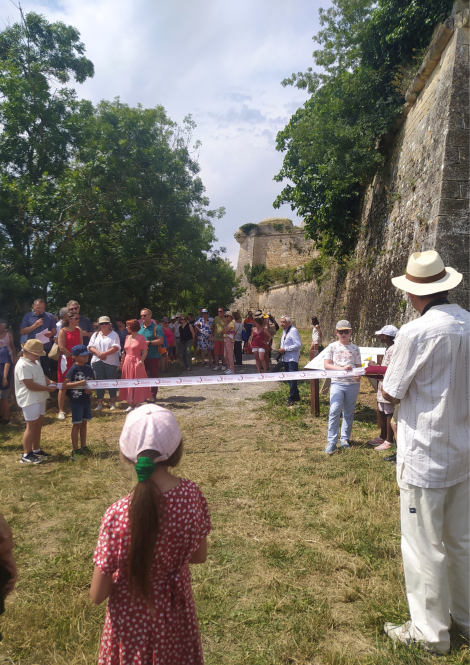 Organized by the city of Blaye and the Communauté de communes of Blaye to mark the 15th anniversary of the inscription of Vauban's Fortifications on UNESCO's World Heritage List, an inaugural 4-kilometer walk was held in Blaye on Saturday, June 17, 2023.
The walk was an opportunity to discover the major improvements made to the citadel, the lower town and the estuary in the last few years. It was also an opportunity to officially inaugurate the development of the cliffs and the reinforcement of the citadel's foundations, work of capital significance though not very obvious.
Throughout the day, the "Cocarde Bandas 33" provided a festive musical atmosphere. A theater troupe also entertained visitors on the citadel's Place d'Armes, which had been completely refurbished for the event. A popular festival, a joyful crowd for an extraordinary anniversary!
The barricade of the estuary
The barricade of the estuary is an imposing triptych guarding the River Gironde and was built by Vauban and his engineer, Ferry, between 1685 and 1692.