Artillerie et foritifcations. Sources manuscrites et imprimées
BALLIET Jean-Marie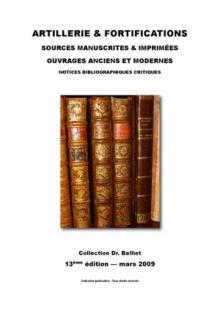 This book once again broaches the subject of "the fight of the cannonball against armour" providing a cross-perspective from several new disciplines, namely siege archaeology, archaeometallurgy and iconographic investigation. It examines the co-evolution of artillery and fortification beginning from mechanical artillery, mainly from a siege perspective and devotes a series of contributions to strongholds in Brittany region.
BALLIET Jean-Marie - Mars 2009
Collection
Collection particulière
- , 1 vol. (233p.): couv. Ill. en coul.
Langue(s) de la ressource