Images de Namur fortifiée : dessins, écrits et documents rares ou inédits
BRAGARD Philippe, BRUCH Vincent, CHAINIAUX Jacques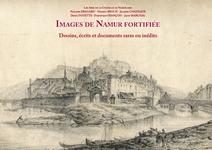 The twenty-two documents presented have been, with one exception, privately-owned for decades. Their common thread is theNamurmilitary history of the latest four centuries. Most are unique, unpublished or barely known.
Namur : les Amis de la Citadelle de Namur - 2009
- , 1 vol. (48 p.) : ill. en coul., cartes, plans, couv. ill. en coul.
Langue(s) de la ressource