Les plans en relief des places du Roy
FAUCHERRE Nicolas, MONSAINGEON Guillaume, ROUX Antoine de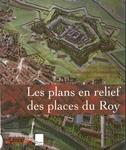 This work presents the collection and function of the relief maps of places constructed under Louis XIV, a collection enriched by the follow-up under Napoléon III. This second edition explains the circumstances and consequences of the sharing of the collection betweenParisandLille. The work also covers the siege of Vauban inNamurand presents an index of the main constructors of relief maps in the annex.
Paris : Patrimoine ; Biro éditeur - 2007
- , 1 vol. (159 p.) : ill. en noir et en coul., cartes, plans, couv. ill. en coul.
Notes
Bibliogr. p. 151. Chronol. Index.
Langue(s) de la ressource