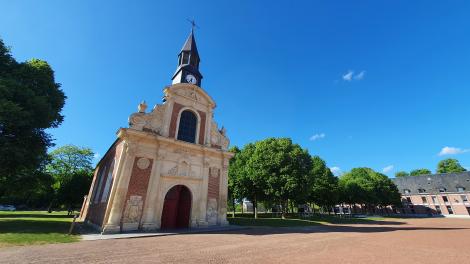 From 16 to 18 May 2022, the entire Vauban Network met in Arras for its annual meeting.
The hosting of the Meetings by the Urban Community of Arras, at the Arras Citadel, reflects the federating dimension of the Vauban Network and the links that unite the twelve major sites making up the serial property.
Located in the heart of the Pré Carré, a network of two lines of fortifications designed by Vauban to defend the north-eastern border of the kingdom, the Arras Citadel is the finest example of a plain citadel according to Vauban's first system.
The Meetings were a privileged moment in the life of the Network, allowing the members and partners of the association to meet and exchange their experiences, particularly during working groups. These days were also marked by moments of sharing and conviviality, with a visit to the Arras citadel and the Carré des Sources in Rivière, designed by Vauban to protect the springs of the river that feeds the moat of the citadel.
In Vauban's "Pré Carré"
In 1659, the town of Arrras came under the authority of the King of France for good and was incorporated into Vauban's "pré carré", a double line of fortified towns built to protect the north-eastern border of the kingdom.