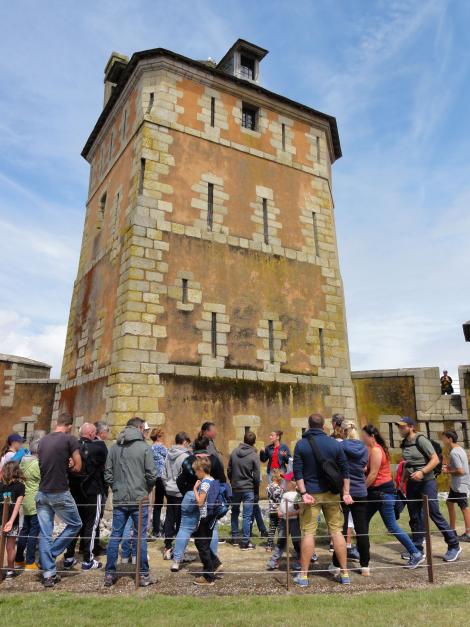 On July 29th 2023, Camaret-sur-Mer's Golden Tower was in celebration. And with good reason: it celebrated the 15th anniversary of its inscription on UNESCO's World Heritage List as a "Fortification of Vauban".
Throughout the day, numerous activities were offered to the public, who came in great numbers to (re)discover the history and beauty of the site. While some were able to have a go at book folding, others were able to watch a demonstration of the drawbridge at the bottom of the Tower, or discover old crafts alive and well thanks to the work of volunteers.
Through guided tours and a walking tour, the public was taken back in time to discover the history of this Tower, built by Vauban to help protect the Brest Narrows, which underwent its baptism of fire in 1694 when the English navy attempted to attack Brest.
In the evening, two concerts concluded this cultural and festive day, which gathered all generations around this World Heritage site and the values it embodies.
The gilded tower guards the Armorique coasts
The Camaret tower is located at the end of a sandbank, in the heart of what is today the Iroise Marine Park and the Armorique National Regional Park. It was built from 1693 to 1696 to prevent the enemy from capturing the port of Brest and its fleet from the rear.