The bolt of the estuary: Citadel of Blaye, fort Pâté and fort Médoc
MONGIN Marie, STEENBERGEN Marieke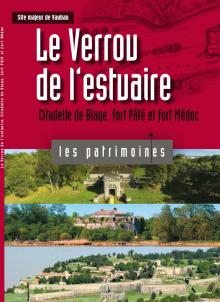 The strategic importance of the site was noticed from Antiquity and its defences were constantly developed over the centuries to adapt to progress in artillery fire.
Acting as a formidable bolt on the estuary of the Gironde, the three-part system devised by Vauban, composed of the Citadel of Blaye,FortPâtéandFortMédoc, is the perfect illustration of this great engineer's prodigious ability to adapt to the constraints imposed by the terrain. This was big challenge for both the architects and workers who all worked very hard on these unique construction sites.
Thanks to municipal desires to both enhance and preserves this heritage, Blaye and Cussac-Fort-Médoc are now exceptional and unique sites linked by a shared cultural and tourist project.
Républicain Lorrain - Mai 2014
Collection
Les patrimoines - Sites majeurs de Vauban
- , 1 vol. (51 p.) : ill. en noir et en coul., cartes, plans, couv. ill. en coul.
Langue(s) de la ressource