Dunkerque : dunes, briques et béton
Inventaire général des monuments et des richesses artistiques de la France. Commission régionale Nord-Pas-de-Calais.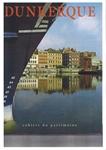 This work focuses on the history of the town of Dunkirkfrom the 11th century up to the 20th century. The author presents its defensive structures, its port and its town planning. The biographies of the main architects who constructed the town are also indicated at the end of the work.
Lille : Association Christophe Dieudonné - 1995
Collection
Cahiers du patrimoine ; n°41
- , 1 vol. (303 p.) : ill. en noir et en coul., plans, couv. ill. en coul.
Langue(s) de la ressource