BORNECQUE Robert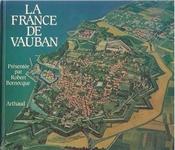 The work portrays Vauban, from the perspective of the reformer, the architect and the strategist. The author presents and comments on some coastal, mountain and plain fortifications constructed by Vauban.
Paris : Arthaud - 1984
- , 1 vol. (103 p.) : ill. en noir et en coul., couv. ill. en coul
Notes
Bibliogr. p.103.Glossaire.
Langue(s) de la ressource