Le triomphe de la méthode : le traité de l'attaque des places de Monsieur de Vauban, ingénieur du roi
FAUCHERRE Nicolas, PROST Philippe, VAUBAN Sébastien Le Prestre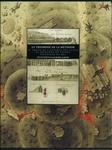 The work presents illustrations and extracts of the manuscript of the "Treaty of the attack on places" of Vauban, preserved at the Service History of the Army. The authors follow up with the construction of French frontiers, the siege war under Louis XIV and the adaptation of Vauban's fortifications to the land.
Paris : Gallimard - 1992
Collection
Découvertes Gallimard albums
- , 1 vol. (76 p. - 40 p. de pl.) : ill. en noir et en coul., couv. ill. en coul.
Notes
Includes the reproduction of the manuscript.
Langue(s) de la ressource