MONSAINGEON Guillaume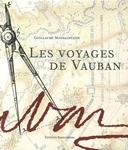 The author features journeys undertaken by Vauban inFranceto observe the living conditions of peasants, quantify the population based on the use of statistics and create a clear vision precise of French territory to better master it.
Marseille : Parenthèses - 2007
- , 1 vol. (187 p.) : ill. en noir et en coul., couv. ill. en coul.
Langue(s) de la ressource