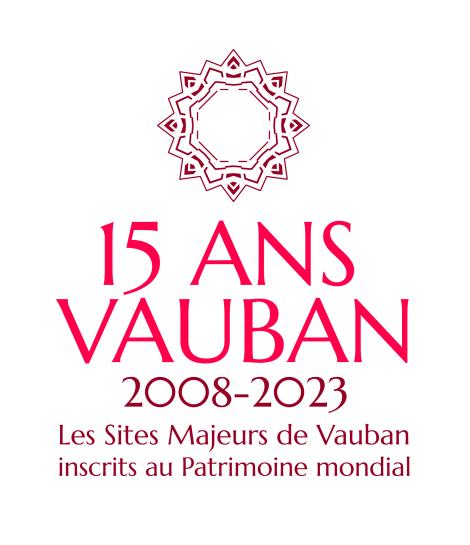 The year 2023 marks the 15th anniversary of the inscription of Vauban's Fortifications on the UNESCO World Heritage List. This is an opportunity to celebrate World Heritage and Vauban's work of genius, represented by his twelve major sites across France.
Numerous festivities
Throughout the season, the Fortifications of Vauban invite you to celebrate their 15th anniversary with numerous festivities, activities, entertainment and cultural events. Attend a fireworks display in the heart of a fortification, discover origami on the theme of Vauban's architecture, attend a play or a historical show, take part in a popular festival in the heart of a citadel, and many other surprises!
On Friday 7 July 2023 at 11am, 15 years to the day after the prestigious inscription on the UNESCO World Heritage List, the twelve Vauban Fortifications will raise their flags, a symbol of pride and a sign of the common commitment of the twelve major Vauban sites to preserve and enhance this exceptional heritage.
The Vauban Fortifications
Located around the borders, the Vauban Fortifications embody the diversity of France, its landscapes and its territories, through the richness of their cultures, their colours and their uses. Memories of the past, they are now living places adapted to their time. Once fortresses closed in on themselves, they are now open to the world, just like the frontiers they had to defend in Vauban's time. 
Their inclusion on the famous UNESCO World Heritage List is a magnificent recognition on an international scale. It is also a commitment by all those who look after the Vauban Fortifications to pass on this unique heritage to future generations.