La route des fortifications dans les Alpes
FAUCHERRE Nicolas, BORNECQUE Robert, LEMAÎTRE Pascal (photogr.)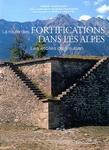 Illustrated by numerous photographs, this work presents the main fortified sites of theAlps. Each fortified site features an extract of the correspondence of Vauban. The work briefly retraces the evolution of fortification in this region, from Vauban to Séré de Rivières.
Paris : Huitième jour - 2006
Collection
Les étoiles de Vauban ; Chemins de traverse
- , 1 vol (151 p.) : ill. en coul., couv. ill. en coul.
Langue(s) de la ressource