Vauban et ses successeurs en Savoie et en Isère
Ouvrage collectif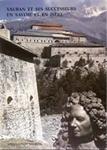 Contributions on the mountain fortifications constructed by Vauban and other engineers in Savoy and Isère, on the adaptation of the army facing climatic constraints in terms of altitude, on the diplomatic and military status of the Savoy during the modern and contemporary period as well as on the Swiss defensive line in the 19th and 20th century.
Paris : Association Vauban - 2001
- , 1 vol. (271 p.) : ill. en noir et en coul., couv. ill. en coul.
Notes
Symposium organised in Chambéry from 21 to 24 May, 1998.
Langue(s) de la ressource