Notice historique et descriptive sur Mont-Dauphin : Hautes-Alpes
GOLAZ André, GOLAZ Odette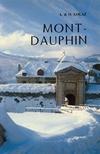 The work presents the history of Mont-Dauphin via its construction ex nihilo, the military buildings, the role of the stronghold, the officials, the development of the town and the cohabitation between the population and the army.
Gap : Société d'études des Hautes-Alpes - 1981
- , 1 vol. (184 p. -4 p. de pl.) : ill. en noir et en coul., couv. ill. en coul.
Langue(s) de la ressource